Uncle Scallops

Set
Sploshies
Number
117
Species
Cranky Codfather
Rarity
Rare
Uncle Scallops
 the Cranky Codfather is a rare moshling in the Sploshies set. He is in Series 7 Figures and is also one of the moodiest moshlings around.
Biography
Rumoured to have once ruled the legendary city of Splatlantis, Cranky Codfathers are now better known for prodding passers-by with their plastic tridents. Well you'd be cranky too if you spent all day helping moshlings across the road. Yep, that's right, these fishy fellas work as crossing guards on busy Haddock Highway.
Combination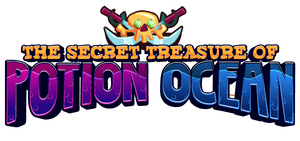 Likes
Mushy peas and wooden sporks.
Dislikes
Ketchup and harpoons.
Habitat
Cranky Codfathers can be found across the Seventy Seas but they sometimes pop into the Sea Mall to buy beard shampoo
Trivia
He may be related to Cali.
He was thought to be the king of the Ocean.