Peppy

Set
Birdies
Number
071
Species
Stunt Penguin
Rarity
Rare
Peppy
the Stunt Penguin is a rare
Moshling
in the Birdies set, who is a biker penguin. 
Personality
Reckless, rebellious, and wheely obsessive.
Biography
Despite being rubbish at riding bikes (their feet don't reach the pedals), these cool Moshlings are obsessed by anything with two wheels. That's why they slide on their tummies making vroom-vroom noises and revving the air with their wings. As well as their need for speed, Stunt Penguins scoff over a hundred pilchard popsicles a day. Yucky!
Combination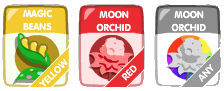 Likes
Engine oil and buckets of fish heads.
Dislikes
Beards and being poked in the belly button.
Habitat
Stunt Penguins can be found on the Frosty Pop Glacier, a wintery wonderland near Potion Ocean. When lost, they usually head for the nearest fridge.