O'Really/Basic Info

Set
Luckies
Number
070
Species
Unlucky Larrikin
Rarity
Rare
O'Really The Unlucky Larrikin is a rare Moshling in the Luckies set.
Personality
Luckless, optimistic, and whimsical.
Biography
Looking for luck? Then you'd best look away because Unlucky Larrikins are the most unfortunate Moshlings of all. Not that they know it because they are always looking on the bright side, whistling, joking and telling tall stories to anyone who'll listen. It must be the way they tell 'em. Zzzzz…
Combination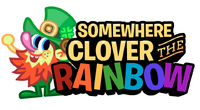 Likes
Limericks and rainbows.
Dislikes
Gold paint and breakfast cereal.
Habitat
Near the fabled Barmy Stone of Shamrock Bog.