Marcel

Set
Naughties
Number
081
Species
(Le) Uppity Croc Monsieur
Rarity
Rare
Marcel is a turqoise crocodile that wears a tux, he was first seen in the Buster's Lost Moshlings App for Apple Inc. products. He is currently the biggest Moshling.
Personality
Rude, Snippy, Superior.
Gender
Male
Bio
Ooh la laa! say 'allo to the snippy-snappy Moshlings who aim to displease and can't resist being phenomenally rude. And that's strange most Uppity Croc Monsieurs work as waiters and butlers around the world of Moshi. So if you find a gutterfly on your soup, keep it to yourself or prepare for an Uppity telling off. Merci!
Combination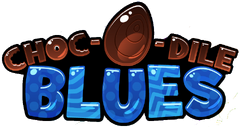 Likes
Ham and cheese
Dislikes
Roast beast and bad tippers
Habitat
Walk around the sidewalk cafes of Hoheehoh Boulevard and you're sure to see a few Uppity Croc Monsieurs shrugging at each other.
Trivia
He is a waiter.
His name was thought to be "Cassius Play".
Many people claimed they saw him in Season 2 Mission 9: Missing on a Star.
He is one of the 2 crocodile creatures in Moshi Monsters, the other one being Biggie Diddles
He is a retired C.L.O.N.C. member. 
Gallery