Blinki

Set
Movies
Number
127
Species
All Seeing Moment Muncher
Rarity
Ultra Rare
Blinki
the All Seeing Moment Mucher is an Ultra Rare
Moshling
in the
Movies
set.
Personality
Inquisitive, kind, brave.
Biography
With his long range moshiscopic eye, nifty side jets and twiddly transmitter, Blinki is fully equiped to capture any moment, no matter how bizarre. Thats just as well because this adventure-seeking moshling is Roary Scrawl's Moshi-cam partner in the movie making magic. Blinki can even playback the moments he munches via his holographic projector.
Combination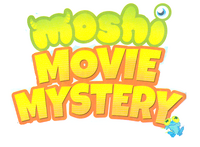 Play Bug Rush to obtain Blinki the All Seeing Moment Muncher. 
Likes
Lens wipes and rollicking stories.
Dislikes
Hot hoodoo stew and kerfluffling.
Habitat
Where ever Roary Scrawl goes, Blinki follows, but it is believed this all-seeing sidekick first popped up on Shutter Island.